Lifelong Learning Project - School Inclusion - Preventing Early School Leaving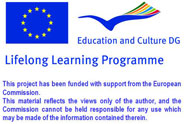 Training Initiatives

TITLE OF TRAINING INITIATIVES
:
Specialisation training course on learning disability
NAME OF ORGANISER
:
USRV and University of Padua - Faculty of Education
LANGUAGE OF THE REVIEW
:
English
COUNTRY WHERE IT TOOK PLACE
:
Italy
REVIEW OF THE TRAINING INITIATIVE
:
In the framework of the Law 170/2010 USRV has launched in collaboration with the Faculty of Education, University of Padua, a specialisation training course addressed to teachers with a permanent contract and working in CTI (Centri Territoriali per l'Integrazione) and Veneto schools.
The course lasted one year (2011) and was aimed at training teachers to obtain the qualification in "Qualified teacher in learning disability".
The course has a special importance since USRV is working to improve the quality of the training offer and, in particular, to enhance school networks.
The course was aimed at providing specific knowledge and competencies in the following areas:

 learning disability: analysis of educational needs and actions regarding the difficulty in reading and understanding, writing, making calculations and problem solving, studying;
 specific learning disorders: diagnosis and treatment with regard to dyslexia, writing disorders, dyscalculia, attention deficit hyperactivity disorder (ADHD), visual-spatial problems;
 designing within the new institutional framework established by the Act 170/10 and 16/10.
The course included 325 hours:

1. face-to-face lessons (54 hours)
2. laboratory activities (18 hours)
3. distance learning (8 hours)
4. internship and team work (25 +25 hours)
5. individual study (170 hours)
6. final report on a topic chosen by the trainee (Project Work) (25 hours).

In order to participate the teacher working in the primary education had to hold a high school diploma or a degree in Primary Education; the degree was needed for secondary school teachers.
Only teachers with a permanent contract could access to the course. For more information, please visit USRV website
http://disabilita.istruzioneveneto.it/wp/corso-di-alta-formazione-per-il-profilo-di-%E2%80%9Cdocente-esperto-di-rete-territoriale-per-ddsa-difficolta-e-disturbi-specifici-di-apprendimento.html

NAME OF THE REVIEWING ORGANISATION
:
USRV

4 mars 2013
Lancement du Module 5 "Soutien externe et coopération"
Au cours du mois de mars 2013, les partenaires forment les enseignants impliqués dans le projet au Module 5 "Soutien externe et coopération". Le module examine les ressources et soutiens externes pour les enseignants et élèves pour les aider à prévenir le décrochage scolaire.

School Inclusion - Copyright 2008 - Ce projet a bénéficié du soutien financié de la Commission européenne



Matériel photographique : ©
Yuri Arcurs
|
Dreamstime.com