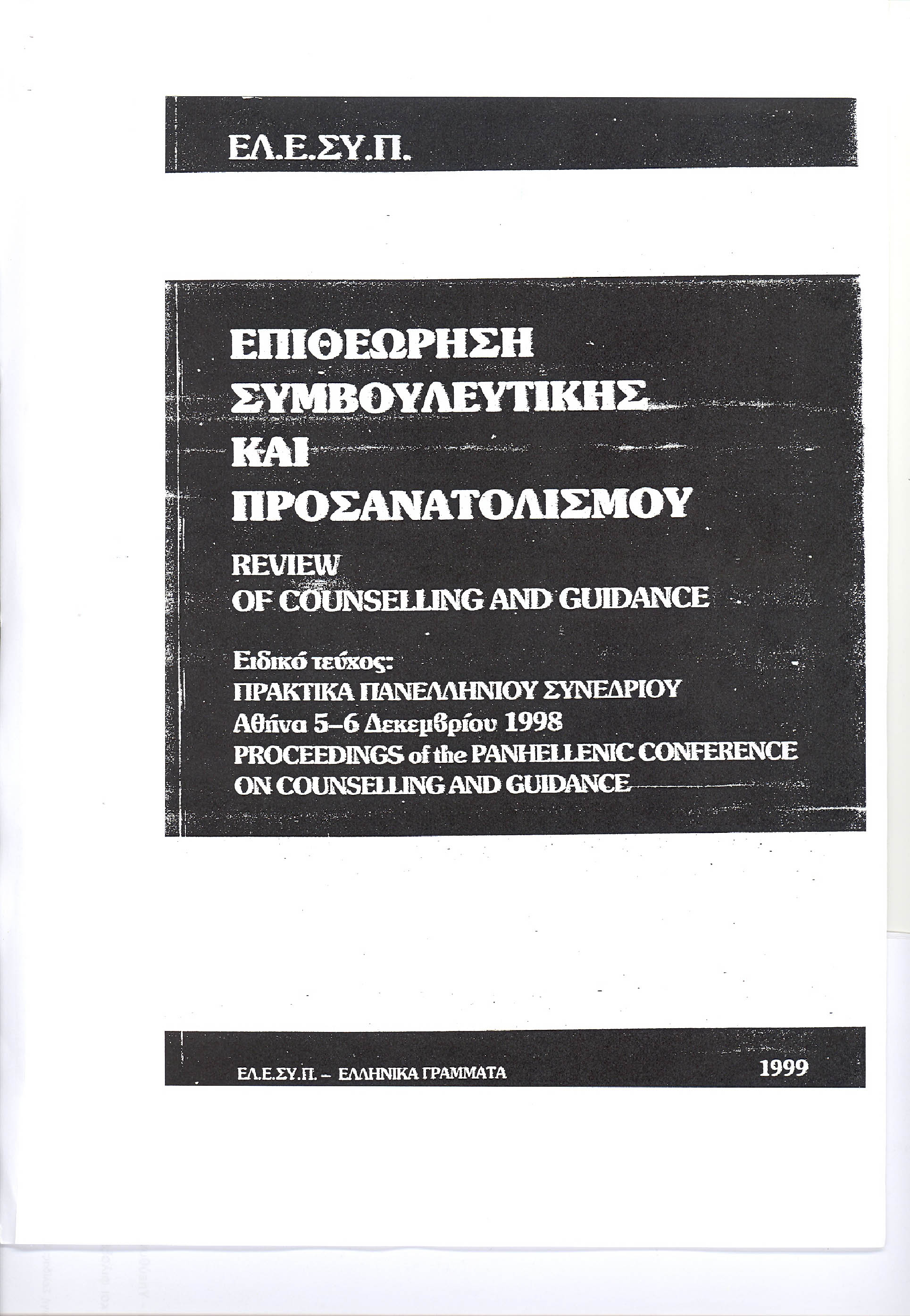 TITOLO DELLA PUBBLICAZIONE
:
The role of incentives, Self-esteem and Self-regulation, in preventing school dropout: theoretical concepts and implementation practices.
NOME E COGNOME DELL'AUTORE/I
:
I. Koumi.
EDITORE
:
journal "Epitheorissi Symvouleftikis-Prosanatolismou" (Counseling-Orientation Review) v. 50-51,
LUOGO E DATA DELLA PUBBLICAZIONE
:
Athens / October and December 1999, pp. 216-236,
TIPOLOGIA DELLA PUBBLICAZIONE
:
Article
LINGUA DELLA PUBBLICAZIONE
:
Greek
DESCRIZIONE DEI CONTENUTI
:
Prevention of school dropout by means of programs enhancing self-esteem, self-regulation attitude and inherent learning incentives.
COMMENTO SULLA PUBBLICAZIONE
:
Theoretical and practical documented evidence about the importance of the Counseling techniques in preventing school dropout on the part of teachers.
AUTORE DELLA RECENSIONE
:
Kallignomos Konstantinos
ISTITUZIONE
:
ASPETE, Greece