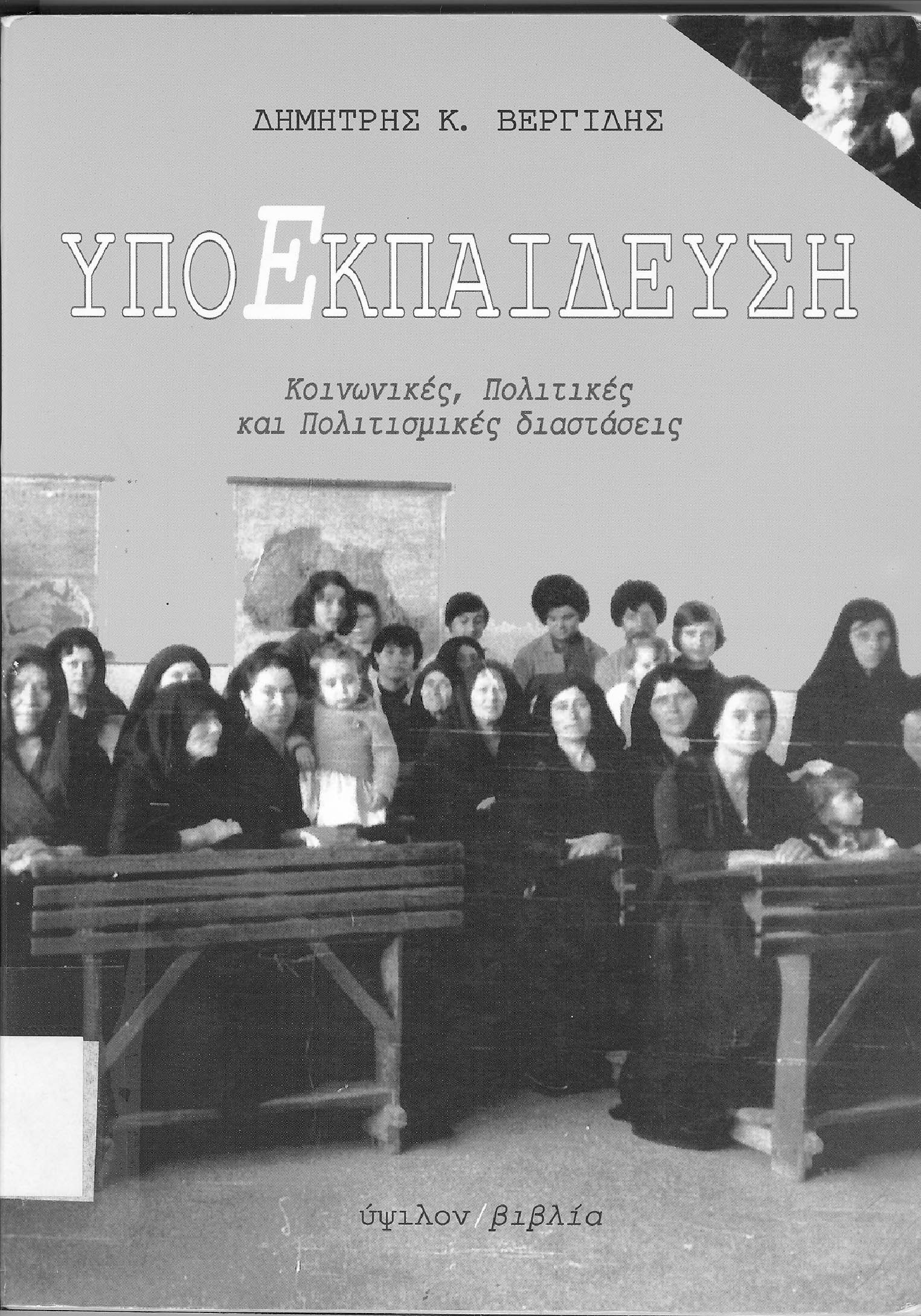 TITOLO DELLA PUBBLICAZIONE
:
Sub-schooling: Social, Political and Cultural dimensions.
NOME E COGNOME DELL'AUTORE/I
:
D. Vergidis.
TIPOLOGIA DELLA PUBBLICAZIONE
:
Book, 1995, Athens: Ypsilon (second edition)
LINGUA DELLA PUBBLICAZIONE
:
Greek
DESCRIZIONE DEI CONTENUTI
:
"Sub-schooling" (non attendance or deficient attendance at school) and "Over-schooling". How illiteracy was dealt with in closing of the 20th century.
COMMENTO SULLA PUBBLICAZIONE
:
The author clearly demonstrates from the political and sociological point of view that the most fundamental problem of Greek educational disparity is the exclusion of the children of farmers and manual workers from education in all its forms, given that farming and manually working families are not in a position to follow the rapid socio-economic and technological changes.
DOVE REPERIRLA
:
www.books.gr/ViewShopProduct.aspx?Id=4798989


AUTORE DELLA RECENSIONE
:
Kallignomos Konstantinos
ISTITUZIONE
:
ASPETE, Greece