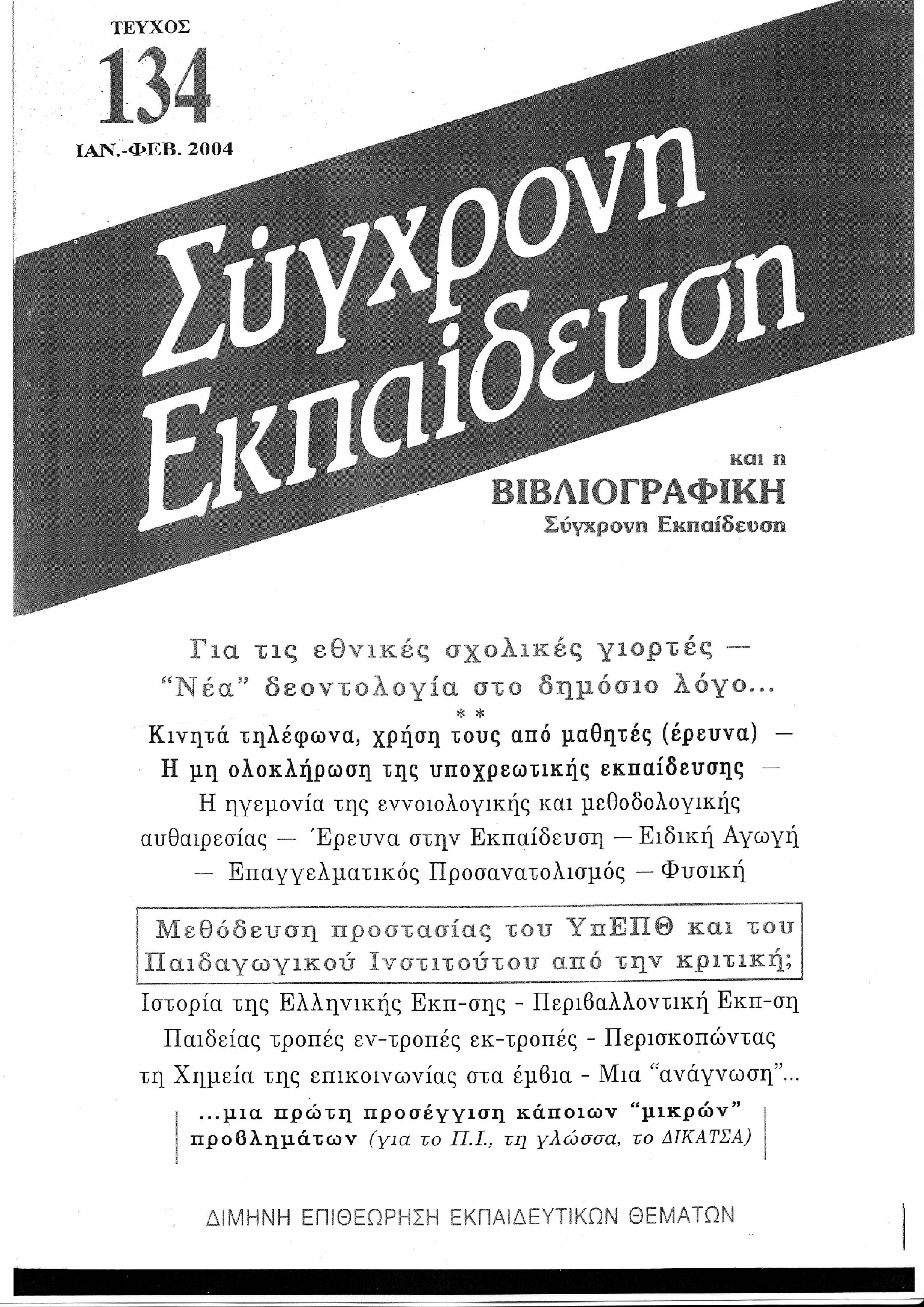 TITOLO DELLA PUBBLICAZIONE
:
Non completion of compulsory education schemes in the country's prefectures.
NOME E COGNOME DELL'AUTORE/I
:
M.G. Drettakis
EDITORE
:
Journal "Synchroni Ekpedefsi" v.134
LUOGO E DATA DELLA PUBBLICAZIONE
:
Jan.-Feb. 2004
TIPOLOGIA DELLA PUBBLICAZIONE
:
Article,
LINGUA DELLA PUBBLICAZIONE
:
Greek
DESCRIZIONE DEI CONTENUTI
:
Examination of the non-completion of the compulsory education schemes, as stipulated in Article 16, paragraph 3, of the 1975 Constitution. According to the aforementioned Constitution Article, the years of compulsory education must not be less than nine. The paper gives the relevant percentages covering the time period from 1971 to 2001, based on the Ph.D. thesis by M. Lariou-Drettaki.
COMMENTO SULLA PUBBLICAZIONE
:
The data presented are very important. They show a high percentage of Greeks having not completed nine years of schooling (a percentage of 40%).
AUTORE DELLA RECENSIONE
:
Anthi Provata
ISTITUZIONE
:
ASPETE, Greece
RUOLO
:
Assistant Professor