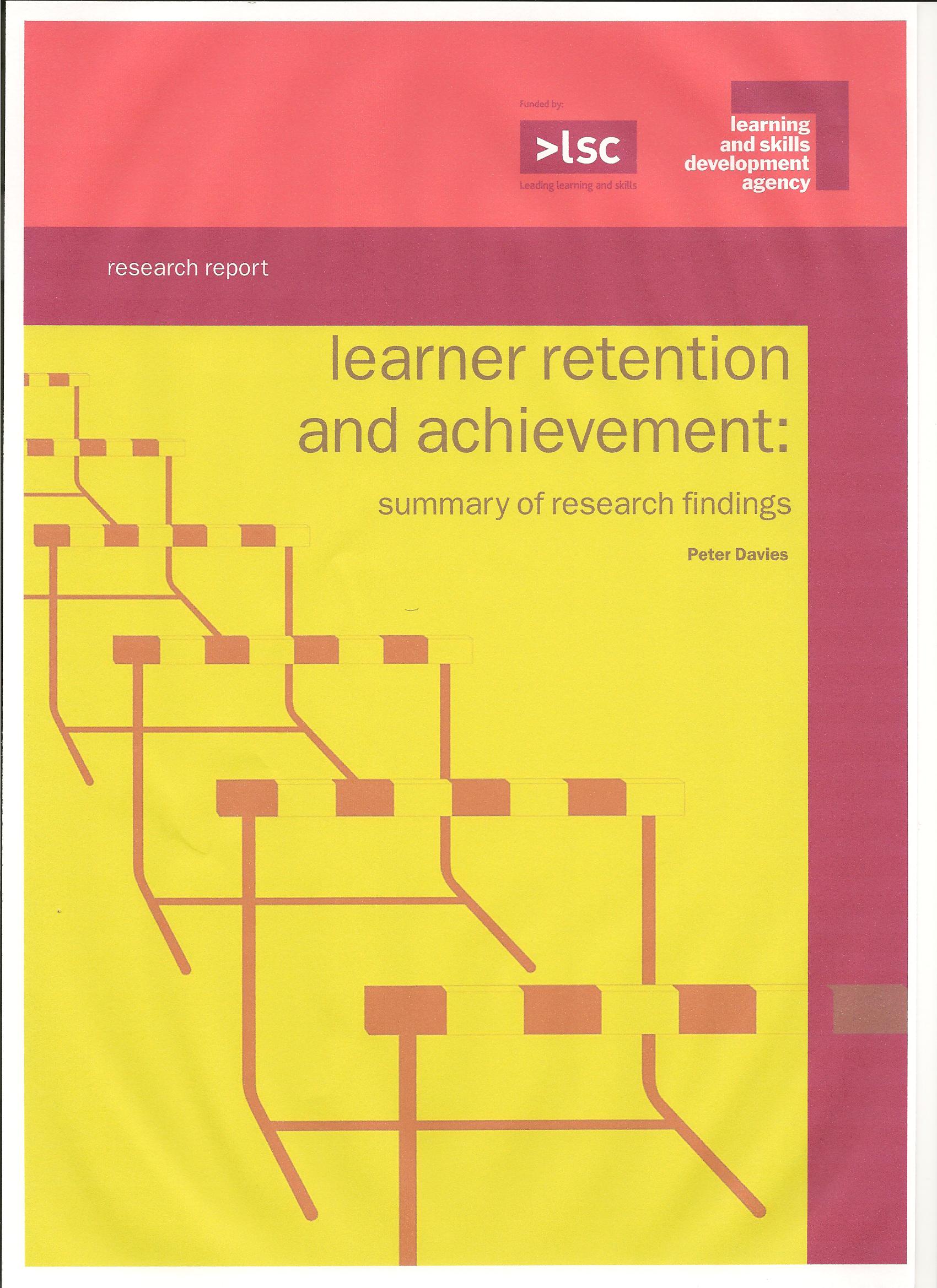 TITOLO DELLA PUBBLICAZIONE
:
Learner Retention and Achievement - Published in 2006
NOME E COGNOME DELL'AUTORE/I
:
Peter Davies for the Learning and Skills Development Agency
TIPOLOGIA DELLA PUBBLICAZIONE
:
Summary of Research Findings
LINGUA DELLA PUBBLICAZIONE
:
English
DESCRIZIONE DEI CONTENUTI
:
This report provides a handy single source which concisely summarises reliable research evidence relevant to learner retention and achievement in the English learning and skills sector. It does not purport to provide a comprehensive literature review of the area, but rather to set out as briefly as possible what we know about what causes learners to leave mid-programme, or stay the course but fail to qualify, and what policy-makers and providers might best do to remedy matters.
COMMENTO SULLA PUBBLICAZIONE
:
Excellent and very interesting report, very relevant to the project.
AUTORE DELLA RECENSIONE
:
Roger Murfin
ISTITUZIONE
:
Wilsthorpe Business & Enterprise College