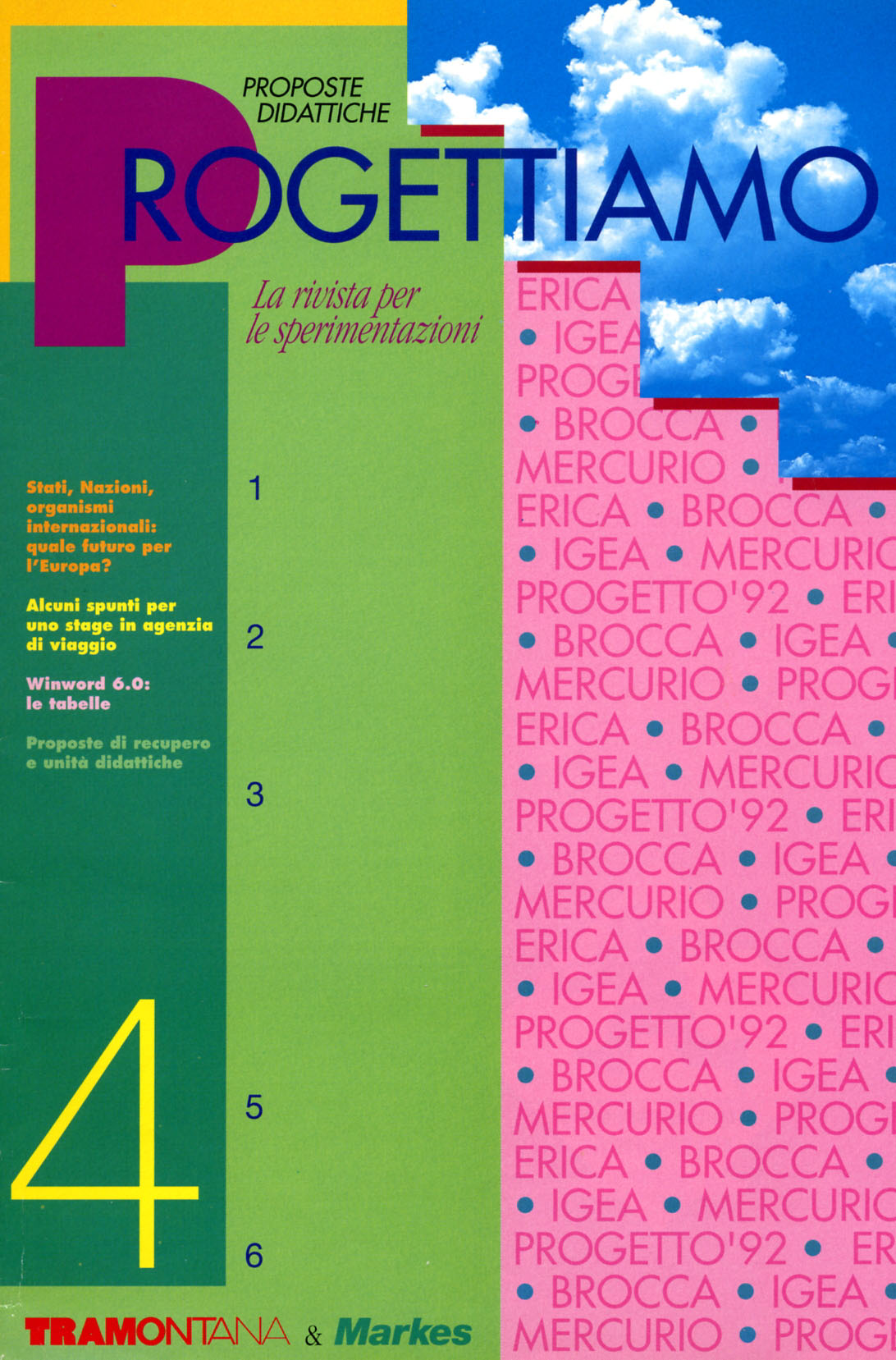 TITOLO DELLA PUBBLICAZIONE
:
The aims of conceptual maps
NOME E COGNOME DELL'AUTORE/I
:
Gabriele Fulgoni
LUOGO E DATA DELLA PUBBLICAZIONE
:
Milan, February 1996
TIPOLOGIA DELLA PUBBLICAZIONE
:
Essay in Progettiamo, Tramontana & Markes


LINGUA DELLA PUBBLICAZIONE
:
Italian
DESCRIZIONE DEI CONTENUTI
:
Starting from the amazing complexity of human knowledge, the author emphasizes the need to put order in our huge wealth of goods-knowledge to gain control on complexity.
He takes as an example Mauro's failure as a student. Mauro has little self-esteem, because the school system tried to put order in his head by way of a theoretical, subject-based, sequential method.
A grid of significant indicators structures assessment in a qualitative way, as it can give our student a better orientation in his difficulties, and helps him to choose which behaviours to keep under control to improve his performance (pragmatic, project-based method).
This project-based vision is self-motivating, as it has the force of things, of facts, of practice, and at the same time it can be integrated with a subject-based vision which allows students to gain ever better control on the metalinguistic, metacognitive level.

AUTORE DELLA RECENSIONE
:
Paola Panico
ISTITUZIONE
:
IPSIA "Chino Chini" Borgo San Lorenzo