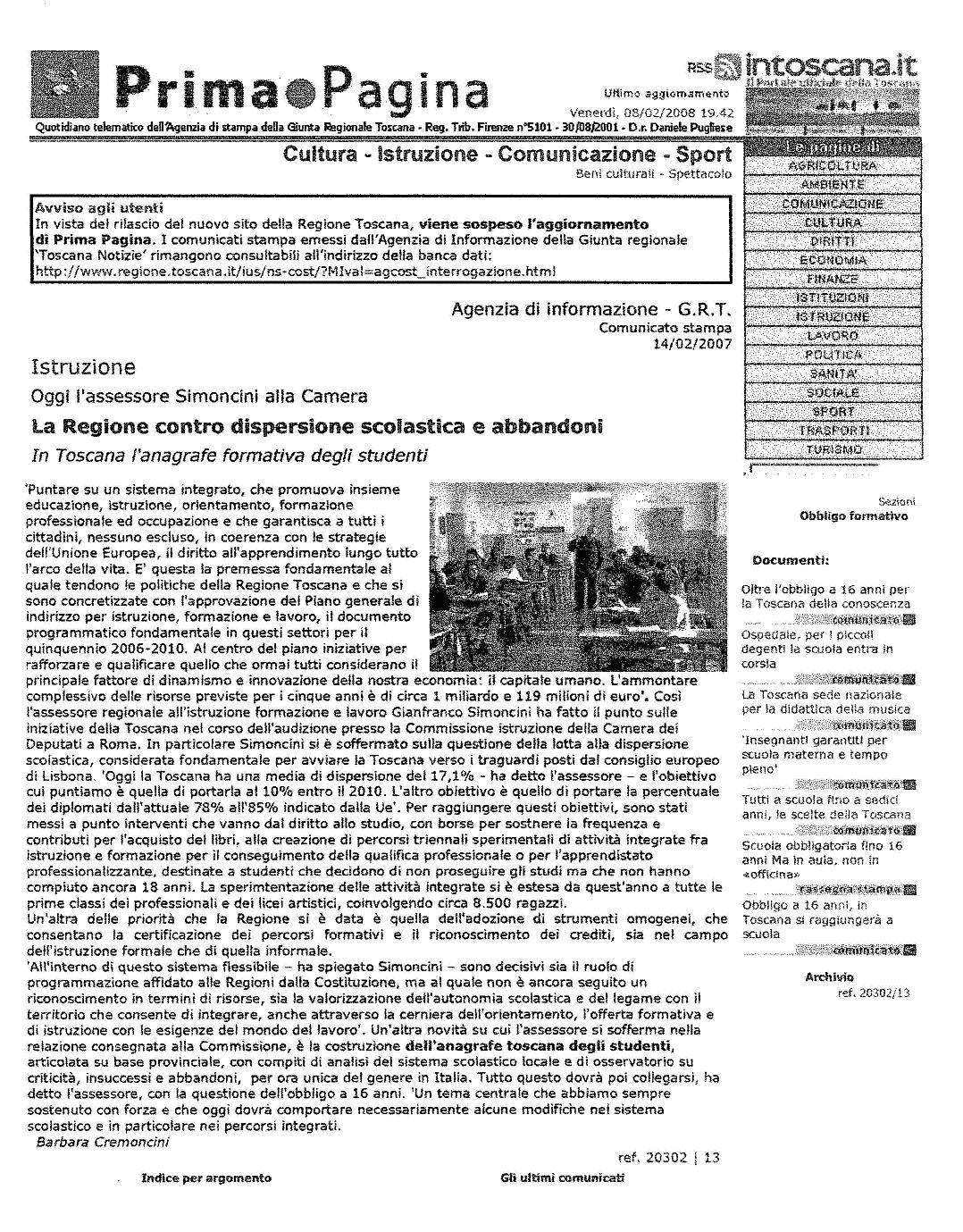 TITOLO DELLA PUBBLICAZIONE
:
The region against scholastic dispersion and abandon
NOME E COGNOME DELL'AUTORE/I
:
editorial
LUOGO E DATA DELLA PUBBLICAZIONE
:
8th Feb 2008
TIPOLOGIA DELLA PUBBLICAZIONE
:
Article in the newspaper "Prima Pagina", Regione Toscana
LINGUA DELLA PUBBLICAZIONE
:
Italian
DESCRIZIONE DEI CONTENUTI
:
The regional council member of education and job Mr Gianfranco Simoncini in this article analyses the initiatives of Tuscany in the audit by the Commission of the Chamber of deputies in Rome. In particular the author focus on the prevention of early school leavers, to gain the goals the European Council of Lisbona proposed.
Simoncini writes that today Tuscany has a drop out average of 17,1% and the goal is to reach the 10% within 2010.


DOVE REPERIRLA
:
www.primapagina.regione,toscana.it


AUTORE DELLA RECENSIONE
:
Mauro Di Grazia