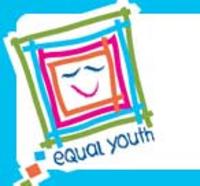 TITOLO DELLA PUBBLICAZIONE
:
Experiences and Attitudes of Early School - A Survey of Early School Leavers in Ballymun & Mayo
NOME E COGNOME DELL'AUTORE/I
:
Kieran McKeown & Grace Fitzgerald
EDITORE
:
EQUAL Youth Project
LUOGO E DATA DELLA PUBBLICAZIONE
:
Ireland 2001
TIPOLOGIA DELLA PUBBLICAZIONE
:
Survey
LINGUA DELLA PUBBLICAZIONE
:
English
DESCRIZIONE DEI CONTENUTI
:
This report was written to assist the EQUAL Youth Project in its task of designing programmes which will help early school leavers to obtain and sustain employment by improving their access to high quality services.

A total of 48 early school leavers – defined as those aged 16-24 who left school without a Leaving Certificate - were interviewed. Both quantitative and qualitative data was collected.

Background information is collated according to age, family, education and economic status. School experience is analysed in relation to experience of primary and secondary schools, reasons and regrets in relation to leaving school early. Further investigation includes dimensions of well-being and employment prospects.

COMMENTO SULLA PUBBLICAZIONE
:
The results of this study provide useful insights which will help in the design of interventions to support the progression of early school leavers towards the goal of employability and employment.
DOVE REPERIRLA
:
www.ideasbank-equal.info/files/Early-School-leavers-survey.pdf
AUTORE DELLA RECENSIONE
:
Ann Caulfield
ISTITUZIONE
:
Mayo Education Centre