Lifelong Learning Project - School Inclusion - Preventing Early School Leaving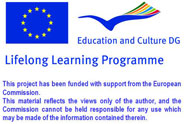 Database delle pubblicazioni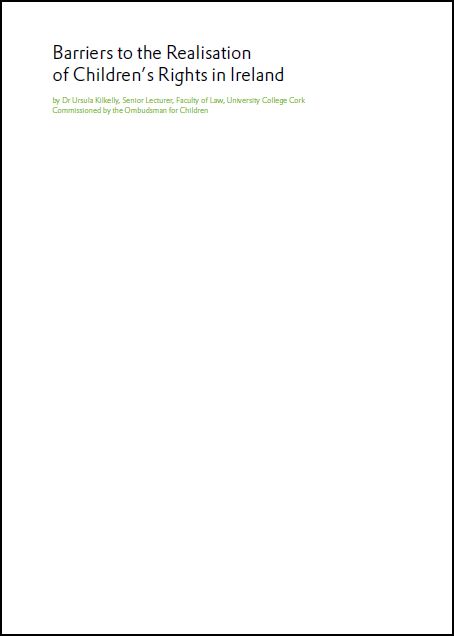 TITOLO DELLA PUBBLICAZIONE
:
Barriers to the Realisation of Children's Rights in Ireland
NOME E COGNOME DELL'AUTORE/I
:
Ursula Kilkelly
EDITORE
:
Ombudsman for Children
LUOGO E DATA DELLA PUBBLICAZIONE
:
Ireland 2007
TIPOLOGIA DELLA PUBBLICAZIONE
:
Research Paper
LINGUA DELLA PUBBLICAZIONE
:
English
DESCRIZIONE DEI CONTENUTI
:
The objective of this research is to identify the principal obstacles children and young people face with regard to the realisation of their rights under the Convention on the Rights of the Child. It was commissioned in 2006 by the Ombudsman for Children as a baseline research study concerning children's rights in Ireland.

The principal methodology used was literature review and guided by the following headings:
• Family environment and alternative care;
• Health, wealth and material deprivation;
• Education;
• Play, leisure and recreation;
• Youth justice.
• Children and young people's right to be heard, and
• Vulnerable children, including children in need of special protection.

It aligns some of the implications for early school leaving as poverty; being a school age parent; low attendance and absenteeism; and being a member of the Travelling Community.

It makes clear recommendations to the Ombudsman for Children to address the many and multiple problems children in Ireland face in the realisation of their rights and to preserve their rights

COMMENTO SULLA PUBBLICAZIONE
:
This is a comprehensive piece of research that takes considerations of all aspect of children's welfare
AUTORE DELLA RECENSIONE
:
Ann Caulfield
ISTITUZIONE
:
Mayo Education Centre

15 November 2012
Stay@School at the Future of Education Conference
The Stay@School projet will be presented at the third edition of the "Future of Education" international conference, held in Florence, Italy, on 13 - 14 June 2013. Over 250 participants from all over the world will attend the conference. The conference participants belong to the sectors of higher education, school education, vocational education and training as well as adult education, therefore representing all of the target groups of the Stay@School project.

School Inclusion - Copyright 2008 - This project has been funded with support from the European Commission


Comunicazione grafica:
Achrom.it
- Programmazione &
Web Marketing
:
Pinzani.it
- Hosting by:
Connectis s.r.l.

Materiale fotografico: ©
Yuri Arcurs
|
Dreamstime.com