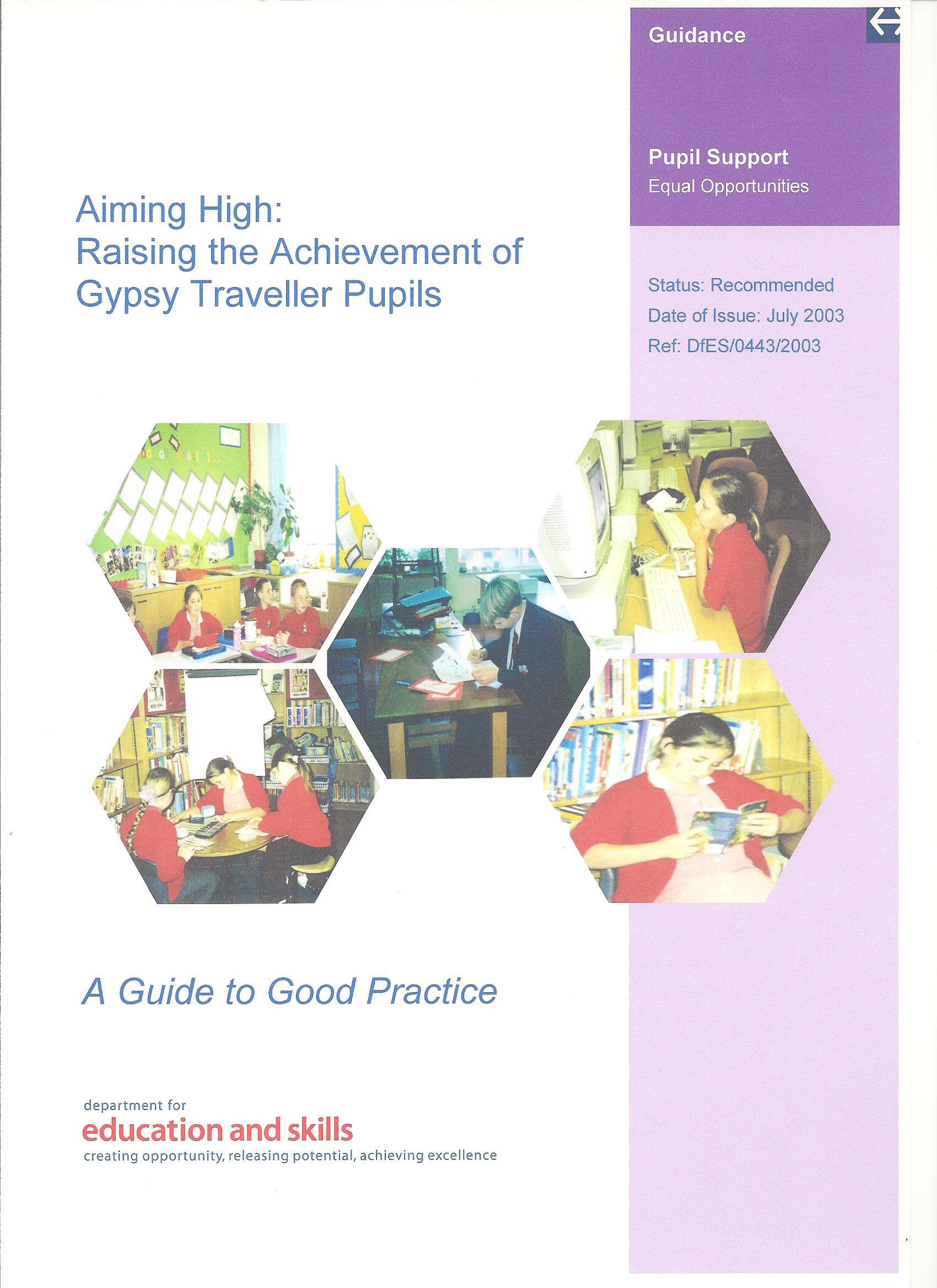 TITOLO DELLA PUBBLICAZIONE
:
Aiming High: Raising the Achievement of Gypsy Traveller Pupils - July 2003
NOME E COGNOME DELL'AUTORE/I
:
Department for Education and Skills

TIPOLOGIA DELLA PUBBLICAZIONE
:
Booklet Ref: DfES/0443/2003
LINGUA DELLA PUBBLICAZIONE
:
English
DESCRIZIONE DEI CONTENUTI
:
Ofsted has shown that Gypsy Traveller pupils, mostly either Gypsy/Roma or Travellers of Irish Heritage, have the lowest results of any ethnic minority group and are the groups most at risk in the education system. The booklet suggests a number of useful strategies which can be used to improve attendance and achievement.
COMMENTO SULLA PUBBLICAZIONE
:
A good starting point to begin to understand the problem. The booklet / report suggests a number of practical strategies for use at both primary and secondary stage education.
AUTORE DELLA RECENSIONE
:
Roger Murfin
ISTITUZIONE
:
Wilsthorpe Business & Enterprise College