Lifelong Learning Project - School Inclusion - Preventing Early School Leaving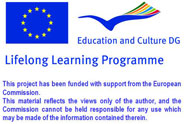 Training Initiatives

TITLE OF TRAINING INITIATIVES
:
Regoliamoci
NAME OF ORGANISER
:
RETE territoriale (Prefettura - Ufficio Territoriale del Governo Ufficio Scolastico Provinciale di Prato • ASL4- U.F. Formazione, educazione e promozione della salute • Tribunale e Procura della Repubblica di Prato • Polizia di Stato
• Arma dei Carabinieri • Guardia di finanza• Polizia Municipale
• Polizia penitenziaria • CAP Autolinee e viaggi)
LANGUAGE OF THE REVIEW
:
Italian
COUNTRY WHERE IT TOOK PLACE
:
Italy
REVIEW OF THE TRAINING INITIATIVE
:
La presenza di episodi di bullismo è strettamente collegata al clima e alle dinamiche interne al gruppo. La formazione riguarda tutti i soggetti interessati, e il bullismo nasce da un disagio del gruppo ed incide sull'abbandono e sulla dispersione.
L'attività prevede una strategia che educhi ad una gestione costruttiva dei conflitti come efficace strumento per la creazione di rapporti più democratici, solidali, rispettosi e partecipativi, coinvolgendo ovviamente gli stessi alunni, gli insegnanti, ma anche alcuni esperti esterni come i rappresentanti delle Forze dell'Ordine, personale qualificato della Prefettura – Ufficio territoriale del Governo-, dell'ASL e testimonianze autorevoli e significative.
Il territorio nella formazione è visto come un sistema allargato che comprende microcosmi quali i docenti, il gruppo classe, la famiglia, le istituzioni.
Le attività di formazione hanno riguardato un gruppo di docenti ( circa dieci) per quattro incontri totali e si sono poi concretizzate negli interventi in classe e nella realizzazione di interventi finali laboratoriali, con un evento conclusivo di socializzazione e diffusione . Il periodo ha coperto l'anno scolastico 2008-2009.
NAME OF THE REVIEWING ORGANISATION
:
Istituto Professionale Francesco Datini Prato

15 November 2012
[email protected] at the Future of Education Conference
The [email protected] projet will be presented at the third edition of the "Future of Education" international conference, held in Florence, Italy, on 13 - 14 June 2013. Over 250 participants from all over the world will attend the conference. The conference participants belong to the sectors of higher education, school education, vocational education and training as well as adult education, therefore representing all of the target groups of the [email protected] project.

School Inclusion - Copyright 2008 - This project has been funded with support from the European Commission



Webmaster:
Pinzani.it
- Materiale fotografico: ©
Yuri Arcurs
|
Dreamstime.com