Lifelong Learning Project - School Inclusion - Preventing Early School Leaving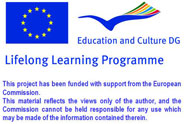 Training Initiatives

TITLE OF TRAINING INITIATIVES
:
Comment accompagner le jeune en décrochage et/ou difficulté scolaire
NAME OF ORGANISER
:
IUFC - UCL (Institut Universitaire de Formation Continue, Université Catholique de Louvain)
Cet institut développe savoir et recherche de pointe au service de la formation tout au long de la vie.
LANGUAGE OF THE REVIEW
:
French
COUNTRY WHERE IT TOOK PLACE
:
Belgium
REVIEW OF THE TRAINING INITIATIVE
:
- Encadrement où l'initiative de formation a pris place
Mesures de lutte contre le décrochage scolaire et visant à assurer a tous les élèves des chances égales d'émancipation sociale, au sein de la Fédération Wallonie-Bruxelles.

- Les raisons pour lesquelles l'initiative de formation est pertinente et sélectionnée
Donner un cadre de réflexion et fournir des pistes d'intervention aux praticiens qui travaillent avec des jeunes démotivés, en échec ou en décrochage scolaire.

- Compétences acquises par les enseignants impliqués
- Contexte et regard sociologique
- Comprendre et intervenir à l'aide des outils psychanalytiques
- Psychanalyse et apprentissage
- La régulation émotionnelle dans les apprentissages
- Systémique et décrochage scolaire
- Comprendre et intervenir à l'aide des outils cognitivo-comportementalistes
- Modèle motivationnel : de la théorie a la pratique
- Comprendre et intervenir à l'aide des outils systémiques
- Eclairage par les approches motivationnelles
- Le sentiment de compétence

- Impact sur le développement professionnel
Des outils pour la mise en place d'une pédagogie différenciée, à laquelle les personnels de l'éducation ne sont pas formés.

- Commentaires de l'enquêteur
Formation de 4 jours pour enseignants et agents PMS.
L'animation de ce séminaire se fonde sur un mix dynamique de théories, applications pratiques et études de cas, afin d'ancrer la formation dans la réalité professionnelle et de susciter une confrontation de points de vue entre participants.

http://www.uclouvain.be/287936.html
NAME OF THE REVIEWING ORGANISATION
:
INFOREF

15 November 2012
[email protected] at the Future of Education Conference
The [email protected] projet will be presented at the third edition of the "Future of Education" international conference, held in Florence, Italy, on 13 - 14 June 2013. Over 250 participants from all over the world will attend the conference. The conference participants belong to the sectors of higher education, school education, vocational education and training as well as adult education, therefore representing all of the target groups of the [email protected] project.

School Inclusion - Copyright 2008 - This project has been funded with support from the European Commission



Webmaster:
Pinzani.it
- Materiale fotografico: ©
Yuri Arcurs
|
Dreamstime.com