Lifelong Learning Project - School Inclusion - Preventing Early School Leaving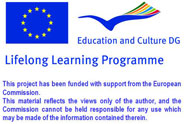 Database of Publications

TITLE OF THE PUBLICATION
:
A Holistic Approach to early School Leaving and School Retention in Blanchardstown: Current Issues and Future Steps for Services and Schools
SURNAME AND NAME OF AUTHOR(S)
:
Dr. Paul Downes, Dr. Catherine Maunsell &
Jo-Hanna Ivers

PUBLISHER
:
Blanchardstown Area Partnership Your Plan - Your Future
PLACE AND DATE OF PUBLICATION
:
Ireland 2006
TYPE OF PUBLICATION
:
Study
LANGUAGE/S OF PUBLICATION
:
English
LANGUAGE OF REVIEW
:
English
DESCRIPTION OF CONTENTS
:
This Report examines current interventions and gaps in provision with regard to actual and potential early school leavers from 10 –17 years mainly in the
Blanchardstown, Dublin. It seeks to make recommendations as to how services and schools could provide Blanchardstown's youth population with an improved 'continuum of care'.

Young people's direct input into the consultation process was obtained through questionnaires given to all 6th classes and 1st year classes in the selected schools. Service users were interviewed from 9 core local services.
The key conclusions and recommendations are based on an integrated, holistic and community response to early school leaving in the area.

COMMENTS ON THIS PUBLICATION
:
This study and the application of its findings has the potential of being a national model for addressing the issue of early school leaving in Ireland in an integrated manner
NAME OF COMPILER
:
Ann Caulfield
NAME OF INSTITUTION
:
Mayo Education Centre

4 mars 2013
Lancement du Module 5 "Soutien externe et coopération"
Au cours du mois de mars 2013, les partenaires forment les enseignants impliqués dans le projet au Module 5 "Soutien externe et coopération". Le module examine les ressources et soutiens externes pour les enseignants et élèves pour les aider à prévenir le décrochage scolaire.

School Inclusion - Copyright 2008 - Ce projet a bénéficié du soutien financié de la Commission européenne



Matériel photographique : ©
Yuri Arcurs
|
Dreamstime.com