Lifelong Learning Project - School Inclusion - Preventing Early School Leaving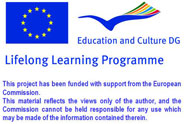 Database of Publications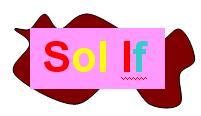 TITLE OF THE PUBLICATION
:
SOL-IF studi sull'obbligo formativo
SURNAME AND NAME OF AUTHOR(S)
:
A cura dell'Agenzia Nazionale (ANSAS) ex IRRE –Ricerca educativa del Ministero dell'Istruzione (MIUR)
PLACE AND DATE OF PUBLICATION
:
2008 sito web IRRE Toscana
TYPE OF PUBLICATION
:
ricerca e selezione di materiali in rete
LANGUAGE/S OF PUBLICATION
:
Italian
LANGUAGE OF REVIEW
:
Italian
DESCRIPTION OF CONTENTS
:
SOL-IF (Studi sull'Obbligo e Literacy - obbligo di Istruzione e obbligo Formativo) è un progetto che l'Agenzia Nazionale per lo Sviluppo dell'Autonomia Scolastica ex IRRE Toscana svolge su committenza della Regione Toscana a supporto degli orientamenti del Ministero della Pubblica Istruzione sull'obbligo formativo e il nuovo obbligo di Istruzione
COMMENTS ON THIS PUBLICATION
:
Le pagine web proposte offrono un ambiente di lavoro mirato e funzionale a sostenere le scuole superiori, in particolare gli istituti professionali e istituti d'arte, nella costruzione dei curricoli per i bienni.
NAME OF COMPILER
:
Marco Manzuoli
NAME OF INSTITUTION
:
IPS Francesco Datini

4 mars 2013
Lancement du Module 5 "Soutien externe et coopération"
Au cours du mois de mars 2013, les partenaires forment les enseignants impliqués dans le projet au Module 5 "Soutien externe et coopération". Le module examine les ressources et soutiens externes pour les enseignants et élèves pour les aider à prévenir le décrochage scolaire.

School Inclusion - Copyright 2008 - Ce projet a bénéficié du soutien financié de la Commission européenne



Matériel photographique : ©
Yuri Arcurs
|
Dreamstime.com