Lifelong Learning Project - School Inclusion - Preventing Early School Leaving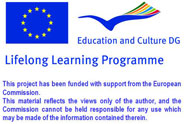 Database of Publications

TITLE OF THE PUBLICATION
:
Tutoria vertical en el colegio más antiguo de europa
SURNAME AND NAME OF AUTHOR(S)
:
Vicente Revert
PUBLISHER
:
Revista Magisterio
PLACE AND DATE OF PUBLICATION
:
9 mayo 2012 España
TYPE OF PUBLICATION
:
Revsita sobre educación
LANGUAGE/S OF PUBLICATION
:
Spanish
LANGUAGE OF REVIEW
:
Spanish
DESCRIPTION OF CONTENTS
:
La Tutoría Vertical no es
más que un agrupamiento de
alumnos de distintas edades y
por tanto de distintos cursos
que trabajan y aprenden juntos
unos de otros con la guía de
uno o dos tutores. En Educación
Primaria son los alumnos
de tercero a sexto y en ESO son
de primero a cuarto que se
agrupan en equipos de cuatro
alumnos; ocho equipos en Primaria
con dos maestros tutores
o bien cuatro equipos en
ESO con un profesor tutor, se
reúnen casi tres horas semanales
para desarrollar 200
contenidos en lo que se ha convertido
en una nueva área educativa
que contempla dimensiones
como la prosocialidad,
la comunicación, la espiritualidad,
la vitalidad y afectividad,
las habilidades cognitivas y la
representación del mundo.
COMMENTS ON THIS PUBLICATION
:
Interesante enfoque de la tutoria entre iguales. Buena práctica facil de transferir a otros centros.
NAME OF COMPILER
:
Enric Ortega
NAME OF INSTITUTION
:
Florida Centre de Formació

4 mars 2013
Lancement du Module 5 "Soutien externe et coopération"
Au cours du mois de mars 2013, les partenaires forment les enseignants impliqués dans le projet au Module 5 "Soutien externe et coopération". Le module examine les ressources et soutiens externes pour les enseignants et élèves pour les aider à prévenir le décrochage scolaire.

School Inclusion - Copyright 2008 - Ce projet a bénéficié du soutien financié de la Commission européenne



Matériel photographique : ©
Yuri Arcurs
|
Dreamstime.com