Lifelong Learning Project - School Inclusion - Preventing Early School Leaving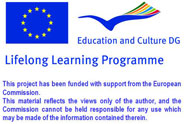 Database of Publications

TITLE OF THE PUBLICATION
:
An Ineffective but socially appropriate education system?
SURNAME AND NAME OF AUTHOR(S)
:
Joan Estruch
PUBLISHER
:
84 CUADERNOS DE PEDAGOGÍA. Nº369
PLACE AND DATE OF PUBLICATION
:
JUNIO 2007
TYPE OF PUBLICATION
:
Magazine
LANGUAGE/S OF PUBLICATION
:
Spanish
LANGUAGE OF REVIEW
:
English
DESCRIPTION OF CONTENTS
:
Statistics show that early drop out of school is growing significantly, the number of graduates from High School is diminishing and 30% of student don't complete compulsory education. Nevertheless, this does not seem to matter in an economy with high growth rates, more focused on speculative and fast enrichment than knowledge.
COMMENTS ON THIS PUBLICATION
:
The article underline how the current Spanish labor market offers more employment opportunities to young people with low educational qualifications (tourism and construction) compare to those with higher education. On the other side, in the other European countries young people with high level of education usually have more opportunity to find more qualified jobs. This could be one of the reason Spanish young people don't feel motivated in completing their studies. Moreover there are other week points of the economical Spanish model (low productivity, low high technology development and high debt).
Finally, the solution could be taking into account positive educational systems such as those currently present in Finland and South Chorea which are very different but they both consider the match between educational and social values.
NAME OF COMPILER
:
Alessia Pinna
NAME OF INSTITUTION
:
Florida
ROLE
:
International Relations Department

4 mars 2013
Lancement du Module 5 "Soutien externe et coopération"
Au cours du mois de mars 2013, les partenaires forment les enseignants impliqués dans le projet au Module 5 "Soutien externe et coopération". Le module examine les ressources et soutiens externes pour les enseignants et élèves pour les aider à prévenir le décrochage scolaire.

School Inclusion - Copyright 2008 - Ce projet a bénéficié du soutien financié de la Commission européenne



Matériel photographique : ©
Yuri Arcurs
|
Dreamstime.com