Lifelong Learning Project - School Inclusion - Preventing Early School Leaving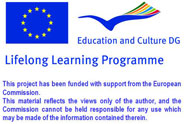 Database of Publications

TITLE OF THE PUBLICATION
:
Vision of the school and factors related to absenteeism in a population of students at risk of drop-out
SURNAME AND NAME OF AUTHOR(S)
:
Benoît Galand, Donatien Macquet et Pierre Philippot
PUBLISHER
:
Bulletin of Educational Psychology and Orientation - UCL (Leuven University) Faculty of Psychology
PLACE AND DATE OF PUBLICATION
:
Leuven (Belgium) – 2000
TYPE OF PUBLICATION
:
Magazine article
LANGUAGE/S OF PUBLICATION
:
French
LANGUAGE OF REVIEW
:
English
DESCRIPTION OF CONTENTS
:
Absenteeism being an important precursor of school drop-out, the authors of the study wanted to better understand the factors associated with absenteeism among students accumulating risk factors for drop-out.
The study was structured around a double objective:
• Better understanding the vision of the school students at risk of drop-out have developed
• Identifying the variables related to their absenteeism
The results highlight the role of social integration within the school, in the dynamics of absenteeism among these students (quality of relationships with teachers and with other students as well as school identification).

COMMENTS ON THIS PUBLICATION
:
For the realization of this study, structured interviews were conducted with 41 students in upper secondary education.
NAME OF COMPILER
:
Martine PRIGNON
NAME OF INSTITUTION
:
AEDE-EL

4 mars 2013
Lancement du Module 5 "Soutien externe et coopération"
Au cours du mois de mars 2013, les partenaires forment les enseignants impliqués dans le projet au Module 5 "Soutien externe et coopération". Le module examine les ressources et soutiens externes pour les enseignants et élèves pour les aider à prévenir le décrochage scolaire.

School Inclusion - Copyright 2008 - Ce projet a bénéficié du soutien financié de la Commission européenne



Matériel photographique : ©
Yuri Arcurs
|
Dreamstime.com