Lifelong Learning Project - School Inclusion - Preventing Early School Leaving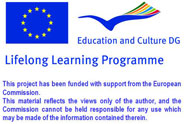 Database of Publications

TITLE OF THE PUBLICATION
:
Educar en tiempos de incertidumbre
SURNAME AND NAME OF AUTHOR(S)
:
Salvador Cardús
PLACE AND DATE OF PUBLICATION
:
UNIVERSITAT OBERTA DE CATALUNYA
TYPE OF PUBLICATION
:
ARTÍCULO
LANGUAGE/S OF PUBLICATION
:
CATALÁN, ESPAÑOL E INGLÉS
LANGUAGE OF REVIEW
:
Spanish
DESCRIPTION OF CONTENTS
:
El autor comienza su discurso haciéndose las siguientes preguntas:
¿Se puede educar sin saber a dónde la sociedad en cuyo nombre y para los que estamos educando va? Si el futuro ha llegado a ser tan incierto que no es fácil para nosotros hacer pronósticos ni siquiera un año
por delante - la reciente crisis ha demostrado este planteamiento dramático y definitivo -
¿cómo podemos determinar las necesidades educativas de las nuevas generaciones, cuyo mundo es tan abierto que no podemos ni siquiera imaginar?
COMMENTS ON THIS PUBLICATION
:
Interesante artículo que reflexiona sobre los aspectos esenciales a tener en cuenta en la educación desde estos momentos de incertidumbre
NAME OF COMPILER
:
Marcel.la Senent
NAME OF INSTITUTION
:
Florida Vocational Training

4 mars 2013
Lancement du Module 5 "Soutien externe et coopération"
Au cours du mois de mars 2013, les partenaires forment les enseignants impliqués dans le projet au Module 5 "Soutien externe et coopération". Le module examine les ressources et soutiens externes pour les enseignants et élèves pour les aider à prévenir le décrochage scolaire.

School Inclusion - Copyright 2008 - Ce projet a bénéficié du soutien financié de la Commission européenne



Matériel photographique : ©
Yuri Arcurs
|
Dreamstime.com