Lifelong Learning Project - School Inclusion - Preventing Early School Leaving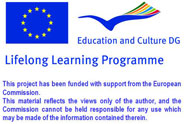 Database of Publications

TITLE OF THE PUBLICATION
:
¿Calidad de la enseñanza?
No me haga reír, por favor
SURNAME AND NAME OF AUTHOR(S)
:
Francisco Imbernón
PUBLISHER
:
78 CUADERNOS DE PEDAGOGÍA. Nº 420
PLACE AND DATE OF PUBLICATION
:
FEBRERO 2012
TYPE OF PUBLICATION
:
Revista
LANGUAGE/S OF PUBLICATION
:
Español
LANGUAGE OF REVIEW
:
Spanish
DESCRIPTION OF CONTENTS
:
La lucha contra la deserción escolar y mejorar la calidad de la educación son prioridad del gobierno en España. Sin embargo, es una paradoja que los recortes radicales se aplican en el sistema educativo.
COMMENTS ON THIS PUBLICATION
:
El artículo subraya la importancia de aumentar el número de maestros y mejorar sus condiciones de trabajo en términos de salario y horas de trabajo por semana. Sin embargo, algunos estudios demuestran cómo el aumento de los salarios y la disminución de las horas de trabajo no garantizan la calidad de la educación bien necesario. El gobierno debe revisar otros aspectos importantes tales como las condiciones de aprendizaje, el contenido del currículo, la formación inicial y permanente, la metodología de enseñanza y edificios inadecuados.
NAME OF COMPILER
:
Alessia Pinna
NAME OF INSTITUTION
:
Florida
ROLE
:
Departamento de Relaciones Internacionales

4 mars 2013
Lancement du Module 5 "Soutien externe et coopération"
Au cours du mois de mars 2013, les partenaires forment les enseignants impliqués dans le projet au Module 5 "Soutien externe et coopération". Le module examine les ressources et soutiens externes pour les enseignants et élèves pour les aider à prévenir le décrochage scolaire.

School Inclusion - Copyright 2008 - Ce projet a bénéficié du soutien financié de la Commission européenne



Matériel photographique : ©
Yuri Arcurs
|
Dreamstime.com