Lifelong Learning Project - School Inclusion - Preventing Early School Leaving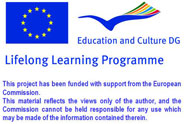 Database of Publications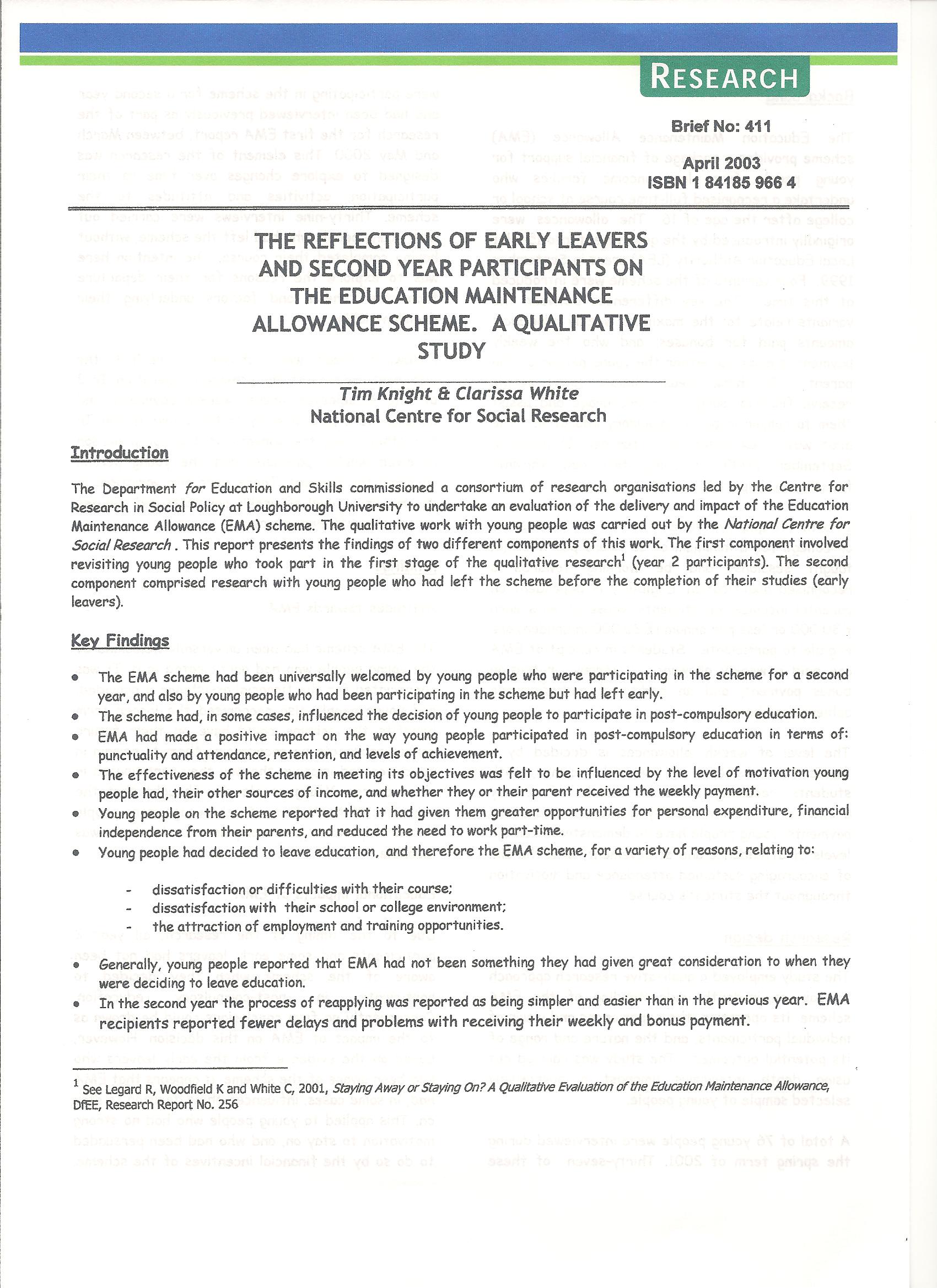 TITLE OF THE PUBLICATION
:
The Reflections of Early Leavers and Second Year Participants on the Education Maintenance Allowance Scheme. A qualitative study.
April 2003
SURNAME AND NAME OF AUTHOR(S)
:
Tim Knight and Clarissa White
National Centre for Social Research
TYPE OF PUBLICATION
:
Research study commissioned by the Department for Education and Skills
LANGUAGE/S OF PUBLICATION
:
English
DESCRIPTION OF CONTENTS
:
The Education Maintenance Allowance scheme is a funding arrangement in place in the UK to pay students to stay on in education. The report confirms the positive impact the scheme has had in encouraging some students to stay in education after their period of compulsory schooling. But at the same time the report emphasises that the funding alone does not always keep them on the course and highlights some of the reasons for 'drop outs'.
COMMENTS ON THIS PUBLICATION
:
Good report, easy to read and understand, highlights some useful early 'key findings' after the introduction of the scheme.
WHERE TO FIND IT
:
www.dfes.gov.uk then enter RR411 in 'Search' and click on Download Formats 'LINK'
NAME OF COMPILER
:
Roger Murfin
NAME OF INSTITUTION
:
Wilsthorpe Business & Enterprise College

4 mars 2013
Lancement du Module 5 "Soutien externe et coopération"
Au cours du mois de mars 2013, les partenaires forment les enseignants impliqués dans le projet au Module 5 "Soutien externe et coopération". Le module examine les ressources et soutiens externes pour les enseignants et élèves pour les aider à prévenir le décrochage scolaire.

School Inclusion - Copyright 2008 - Ce projet a bénéficié du soutien financié de la Commission européenne



Matériel photographique : ©
Yuri Arcurs
|
Dreamstime.com