Lifelong Learning Project - School Inclusion - Preventing Early School Leaving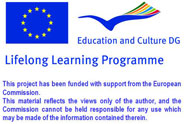 Database of Publications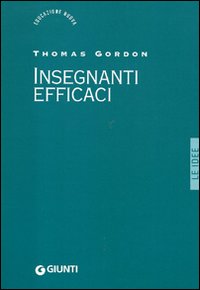 TITLE OF THE PUBLICATION
:
Il Metodo Gordon: Come Rendere più Efficaci le Relazioni
SURNAME AND NAME OF AUTHOR(S)
:
Frigerio Daniela
TYPE OF PUBLICATION
:
Tesi di qualifica di Educatore Professionale presso la Scuola Regionale per Operatori Sociali Milano, Anno Formativo 2002/2003
LANGUAGE/S OF PUBLICATION
:
Italiano
LANGUAGE OF REVIEW
:
Italian
DESCRIPTION OF CONTENTS
:
Questa tesi di qualifica illustra in modo chiaro e dettagliato, dal punto di vista dell'educatore professionale, il metodo Gordon, basato sulla tesi "che più importante del messaggio e dei contenuti che si vogliono comunicare è il modo in cui gli stessi vengono trasmessi, è la capacità di entrare in relazione con l'altro, è la qualità della relazione. Infatti solo attraverso una buona relazione2 è possibile avere un'influenza significativa, profonda e duratura sul destinatario dell'azione educativa. Il metodo Gordon è proprio una modalità di approccio, un sistema strutturato di impostare una buona relazione e non una meccanica sequenza di azioni o una 'tecnica'. "
NAME OF COMPILER
:
Paola Panico
NAME OF INSTITUTION
:
IPSIA "Chino Chini" Borgo San Lorenzo

4 mars 2013
Lancement du Module 5 "Soutien externe et coopération"
Au cours du mois de mars 2013, les partenaires forment les enseignants impliqués dans le projet au Module 5 "Soutien externe et coopération". Le module examine les ressources et soutiens externes pour les enseignants et élèves pour les aider à prévenir le décrochage scolaire.

School Inclusion - Copyright 2008 - Ce projet a bénéficié du soutien financié de la Commission européenne



Matériel photographique : ©
Yuri Arcurs
|
Dreamstime.com