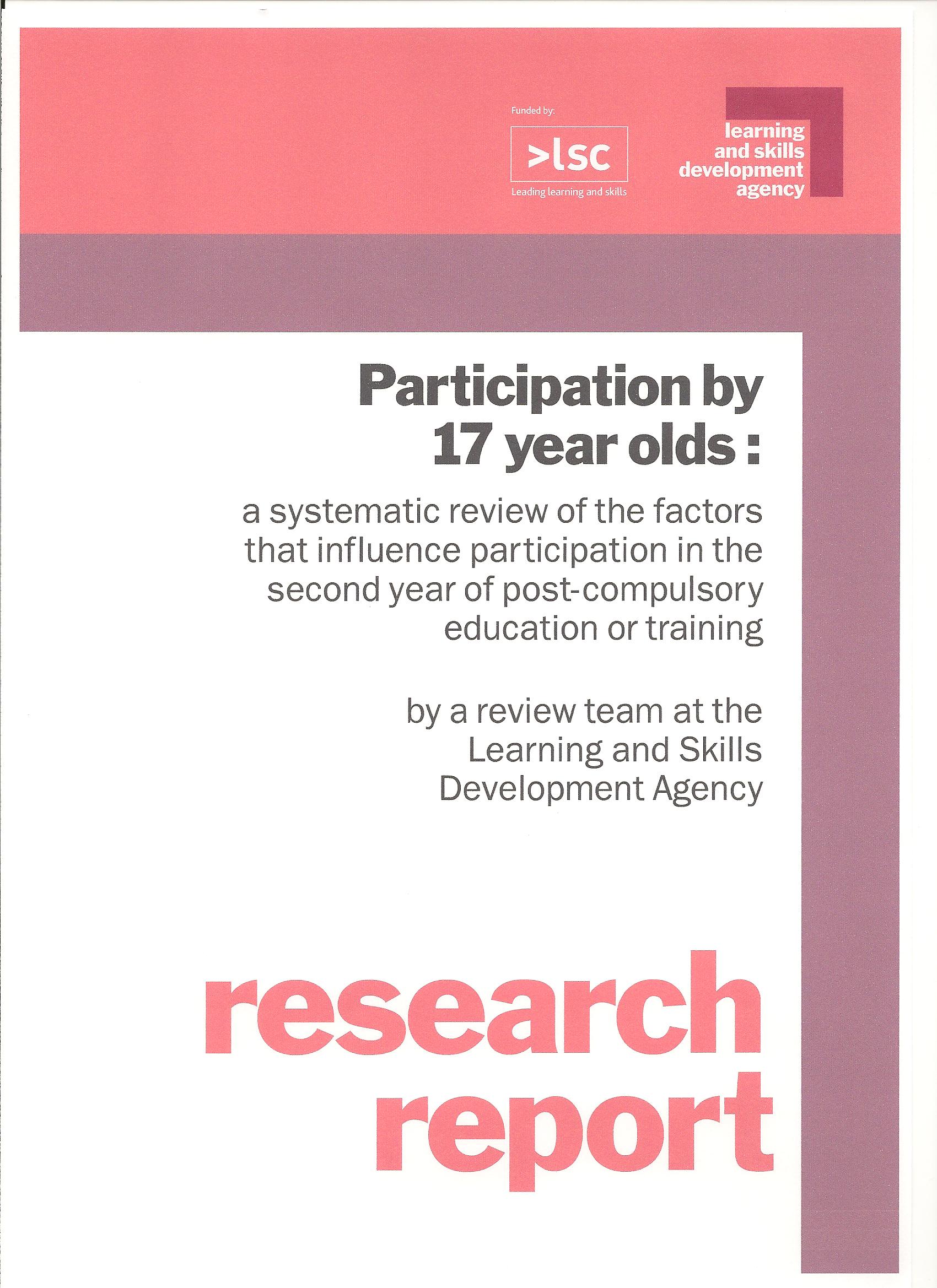 TITOLO DELLA PUBBLICAZIONE
:
Participation by 17 year olds - July 2003
NOME E COGNOME DELL'AUTORE/I
:
Learning and Skills Development Agency
EDITORE
:
Learning and Skills Network
LUOGO E DATA DELLA PUBBLICAZIONE
:
United Kingdon July 2003
TIPOLOGIA DELLA PUBBLICAZIONE
:
Research Report
LINGUA DELLA PUBBLICAZIONE
:
English
DESCRIZIONE DEI CONTENUTI
:
This report is a systematic review of the factors that influence participation in the second year of post-compulsory education or training.

The review has two products: a detailed description of the kinds of research that addressed the problem and an in-depth synthesis of the findings of the research.
COMMENTO SULLA PUBBLICAZIONE
:
Quite an in depth study although I didn't find some of the conclusions too surprising e.g. those who embark on a one year course when leaving school at 16+ are less likely to participate in full time education or training in the following year; poverty remains a significant factor behind non-participation; the labour market has a considerable influence, in particular through whether or not a qualification is required to work in a particular job.
DOVE REPERIRLA
:
www.lsneducation.org.uk
AUTORE DELLA RECENSIONE
:
Roger Murfin
ISTITUZIONE
:
Wilsthorpe Business & Enterprise College