Lifelong Learning Project - School Inclusion - Preventing Early School Leaving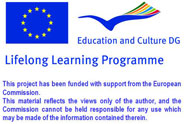 Database of Publications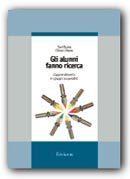 TITLE OF THE PUBLICATION
:
Expanding cooperative learning though group investigation
SURNAME AND NAME OF AUTHOR(S)
:
Y. Sharan, S. Sharan
PUBLISHER
:
Ericson Trento
TYPE OF PUBLICATION
:
Book
LANGUAGE/S OF PUBLICATION
:
Italian
LANGUAGE OF REVIEW
:
English
DESCRIPTION OF CONTENTS
:
According to the authors group investigation is an educational method to be used in class in which the students work together in small groups in a collaborative way to examine, experience and understand their subject of study.
The purpose of the model is to conduct the students to define problems, explore the different perspectives and to study together to acquire information, ideas and ability, developing their own social competences at the same time.
The teacher plans and manages the process of the group, helps the students to find and to organize the information and assures an high level of activity and discussion.

COMMENTS ON THIS PUBLICATION
:
To my mind the cooperative methods, not wanting to replace the traditional methods, engage a greater reflection on the social and international aspects of learning. What represents in my opinion the added value of the book by the Sharans is the introduction of the method of scientific research in learning in general and in particular in cooperative learning.
Furthermore it is interesting the statement according to which the teachers should not set themselves as a first objective the slavish taking in of knowledge but instead the active action of to learn to think, in short the development of critical thought.

WHERE TO FIND IT
:
www.erickson.it
NAME OF COMPILER
:
Agata Lacagnina
NAME OF INSTITUTION
:
Istituto professionale Einaudi, Grosseto

4 mars 2013
Lancement du Module 5 "Soutien externe et coopération"
Au cours du mois de mars 2013, les partenaires forment les enseignants impliqués dans le projet au Module 5 "Soutien externe et coopération". Le module examine les ressources et soutiens externes pour les enseignants et élèves pour les aider à prévenir le décrochage scolaire.

School Inclusion - Copyright 2008 - Ce projet a bénéficié du soutien financié de la Commission européenne



Matériel photographique : ©
Yuri Arcurs
|
Dreamstime.com