Lifelong Learning Project - School Inclusion - Preventing Early School Leaving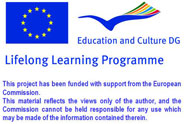 Database of Publications

TITLE OF THE PUBLICATION
:
Tutoring Program - Success Together
SURNAME AND NAME OF AUTHOR(S)
:
Asbl Schola ULB (Free University of Brussels)
PUBLISHER
:
Asbl Schola ULB (Free University of Brussels)
PLACE AND DATE OF PUBLICATION
:
Brussels - 2012
TYPE OF PUBLICATION
:
Magazine article
LANGUAGE/S OF PUBLICATION
:
French
LANGUAGE OF REVIEW
:
English
DESCRIPTION OF CONTENTS
:
This school support program is intended for students in secondary education in situation of school failure (from 3rd to 6th grade).

The tutors are students of higher education. Close in age and status, the tutor is a new model in the reference system for students. He is often perceived as a "big brother" and works with the teacher.

Specifically, the tutor provides assistance to a group of 3 to 8 students in one or more subjects.
Each session takes place after school and lasts + / - 2 hours.

Program Objectives:
ÃÃÃÃâÃÃÃÃâ Supporting students in terms of knowledge, expertise and behaviour skill
ÃÃÃÃâÃÃÃÃâ Helping students to reconcile with the school and regain confidence in themselves
ÃÃÃÃâÃÃÃÃâ Inform and facilitate students\\\\\\\\\\\\\\\\\\\\\\\\\\\\\\\\\\\\\\\\\\\\\\\\\\\\\\\\\\\\\\\' transition to higher education

Program Benefits:
ÃÃÃÃâÃÃÃÃâ For students:
ÃÃÃÃï Finding self-confidence
ÃÃÃÃï Feeling encouraged
ÃÃÃÃï Improving results
ÃÃÃÃâÃÃÃÃâ For tutors:
ÃÃÃÃï Being useful, helping, sharing his knowledge
ÃÃÃÃï Learning to manage a group
ÃÃÃÃï Gaining experience in his CV
COMMENTS ON THIS PUBLICATION
:
The Tutoring Program is currently present in one of four schools in Brussels. Each year more than 1500 students are supported by nearly 200 tutors.

The principles of Tutoring Program and their effectiveness have been recognized internationally by UNESCO in September 2004, by the award of the Medal Comenius. This medal is an award for a project in the field of research and innovation in education.
NAME OF COMPILER
:
Martine PRIGNON
NAME OF INSTITUTION
:
AEDE-EL

4 mars 2013
Lancement du Module 5 "Soutien externe et coopération"
Au cours du mois de mars 2013, les partenaires forment les enseignants impliqués dans le projet au Module 5 "Soutien externe et coopération". Le module examine les ressources et soutiens externes pour les enseignants et élèves pour les aider à prévenir le décrochage scolaire.

School Inclusion - Copyright 2008 - Ce projet a bénéficié du soutien financié de la Commission européenne



Matériel photographique : ©
Yuri Arcurs
|
Dreamstime.com