Lifelong Learning Project - School Inclusion - Preventing Early School Leaving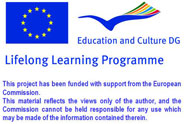 Database of Publications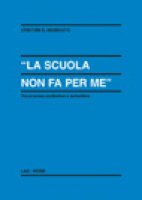 TITLE OF THE PUBLICATION
:
The school is not for me. School failure and self-esteem
SURNAME AND NAME OF AUTHOR(S)
:
Desbouts Cristian
PLACE AND DATE OF PUBLICATION
:
2006
TYPE OF PUBLICATION
:
Book
LANGUAGE/S OF PUBLICATION
:
Italian
LANGUAGE OF REVIEW
:
English
DESCRIPTION OF CONTENTS
:
Among the various problem situations that arise at school, one of the phenomena that attracts the most attention and concern parents and educators is to school failure, not as abandonment of education, but as a phenomenon that can have multiple events: repetition of course, many materials to be recovered once the school year ended, successive failures in the various school assignments, etc..
The fact is most striking is that the problem occurs in students from any social level, and the level of intelligence of each.
COMMENTS ON THIS PUBLICATION
:
This book aims to present different definitions of failure at school, its causes and manifestations, and connect them with the theory of self-esteem (self-worth) by Martin V. Covington, coming up with a proposal that education can help, if not to prevent, at least to decrease the indices of school failure in educational institutions, especially at the secondary level.
WHERE TO FIND IT
:
website of publisher
NAME OF COMPILER
:
Marussia Pastacaldi
NAME OF INSTITUTION
:
CIPAT

4 mars 2013
Lancement du Module 5 "Soutien externe et coopération"
Au cours du mois de mars 2013, les partenaires forment les enseignants impliqués dans le projet au Module 5 "Soutien externe et coopération". Le module examine les ressources et soutiens externes pour les enseignants et élèves pour les aider à prévenir le décrochage scolaire.

School Inclusion - Copyright 2008 - Ce projet a bénéficié du soutien financié de la Commission européenne



Matériel photographique : ©
Yuri Arcurs
|
Dreamstime.com