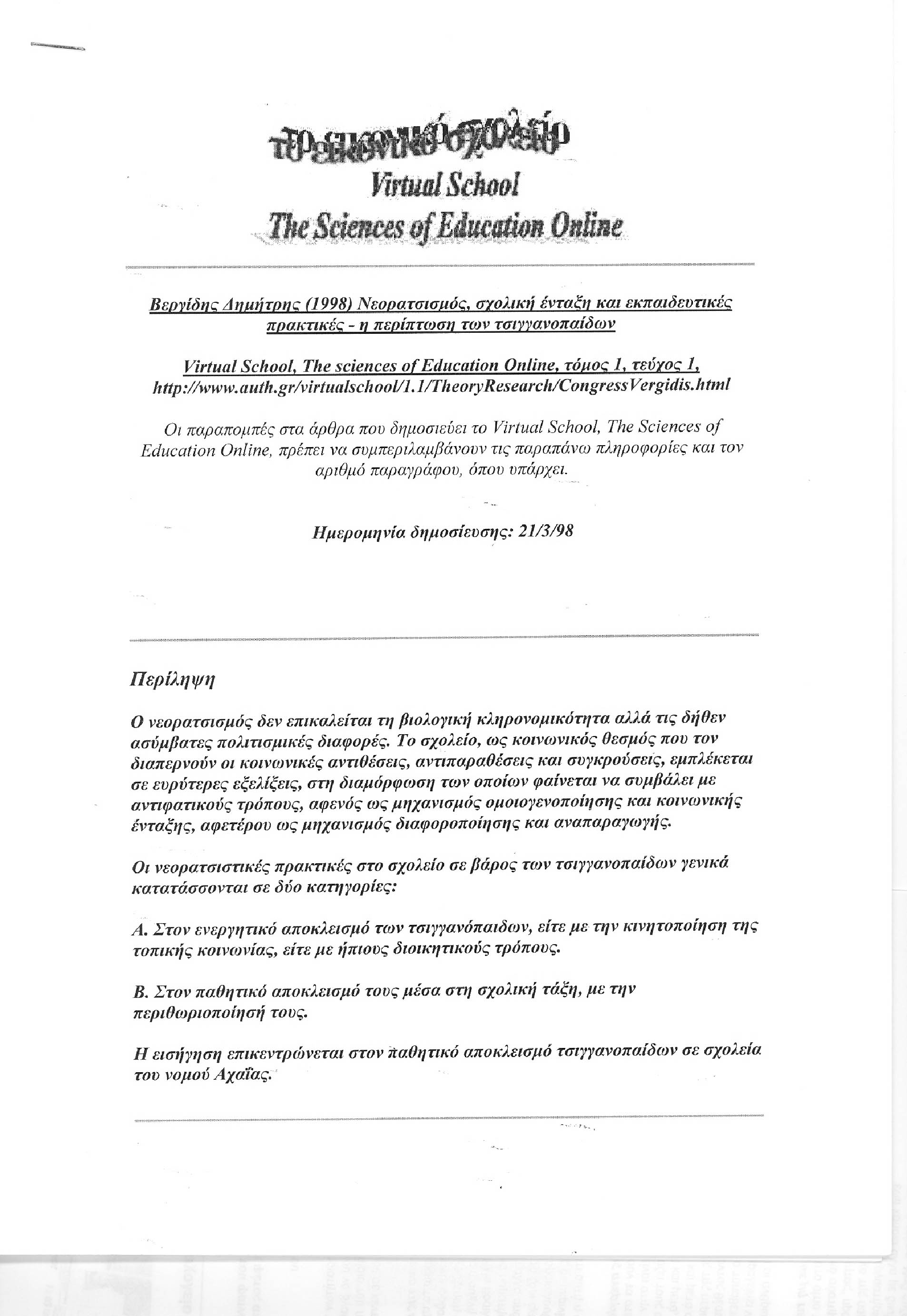 TITOLO DELLA PUBBLICAZIONE
:
Neo-racism, school integration and educational practices – the case of the children of the gypsy community.
NOME E COGNOME DELL'AUTORE/I
:
D. Vergidis.
TIPOLOGIA DELLA PUBBLICAZIONE
:
Article in website, 21.03.1998
LINGUA DELLA PUBBLICAZIONE
:
Greek
DESCRIZIONE DEI CONTENUTI
:
School dropout and exclusion of the gypsy community children from schools of Lower Achaea. Their exclusion from the main local society stream, the administrative practices and their isolation within the school class are presented as the main causes of educational racism towards the gypsy community children.
COMMENTO SULLA PUBBLICAZIONE
:
An interesting paper, which, by means of a case study, allows us to understand the qualitative causes of school exclusion of children belonging to a fringe ethnic group, while, at the same time, tackling the problem.
AUTORE DELLA RECENSIONE
:
Kallignomos Konstantinos
ISTITUZIONE
:
ASPETE, Greece